Held at the St Patricks Primary School Hall, our Before School, After School and Holiday Programmes offer children a safe environment to learn, play, experiment and build confidence and social skills. At the Inglewood Community Childcare Centre, children are our primary focus.
We believe that children learn best through play, experience and routine
we work in partnership with parents and whanau
we believe our teachers are the centres greatest asset
the management committee exists to manage the Centre in the best interests of the children, families and local community.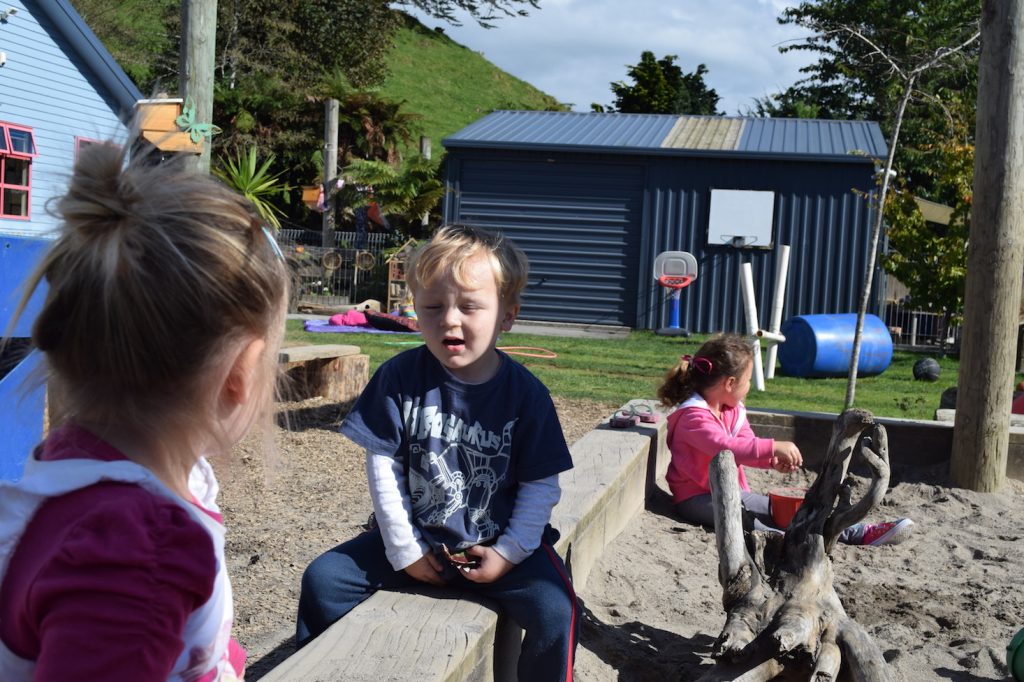 About the Programme
The programme is limited to 25 spaces, except in absolute emergencies. We do have a priority system for holiday bookings, so it is important to get your care requirements form into the Centre as soon as possible.
The ratio of adults to children will be more more than 1:10. Our OSCAR programme has Child, Youth and Family approval, and we are approved by Work and Income. If you need assistance and qualify for an OSCAR subsidy, please see Jo at the office for further information.
Before and After School
Children who attend "Before School" may be dropped off any time after 7:30am and will be delivered to school. The programme operates from 7:30am until 9:00am each weekday morning, except on public holidays and during school holidays.
Children who attend "After School" will be collected from their school and need to be collected from the Centre by 5:30pm. The programme operates from 3:00pm until 5:30pm each weekday afternoon, except on public holidays and during school holidays.
The programme during the school term will consist of morning activities, afternoon tea, free play and planned activities.
As we have a number of children to collect, parents need to ensure their children go straight to the meeting point at their school, as we run on a tight schedule.
Holiday Programme
During the school holiday period, the programme will be more involved included structured activities, free play, various excursions and meal times.
Prior to each school holidays, the staff prepare a holiday programme, which lists the events on each day. This will be sent out to all families who use the service, as well as a holiday requirements form and confirmation of the next term's care. These need to be completed and returned to book your child's space.
Meals
The after school programme provides afternoon snacks and drinks. The holiday programme provides morning and afternoon snacks. If children require breakfast at the service, parents are welcome to provide it. During school holidays, parents need to provide lunch for their child.
Meeting Points
St Patricks – children make their way to the school hall after school
Egmont Village – meet at the gate by 3:00pm
Inglewood Primary – meet by Room 1 by 3:10pm
Norfolk School – meet outside the office by 3:20pm
Kaimata School – meet by the office by 3:30pm
Fees
| | |
| --- | --- |
| OSCAR Morning Session | $10.00 |
| OSCAR Afternoon Session | $15.00 |
| OSCAR Holiday Daily Fee | $35.00 |
| Holiday Booking Fee (non-refundable) | $10.00 |
| No-Contact Fee | $20.00 |
| Notified Absence Fee (per booking, school terms only) | $2.50 |